2011.03.24 Thursday
My wife and I decidesd to go 6- day travel to the westen area in Japan.Because The aftershocks have been lasting
We started from March 18th. We visited Kurasiki city at first.
 余震が続くので妻と2人で関西へ旅に行くことにしました。 18日に出発して倉敷に着きました。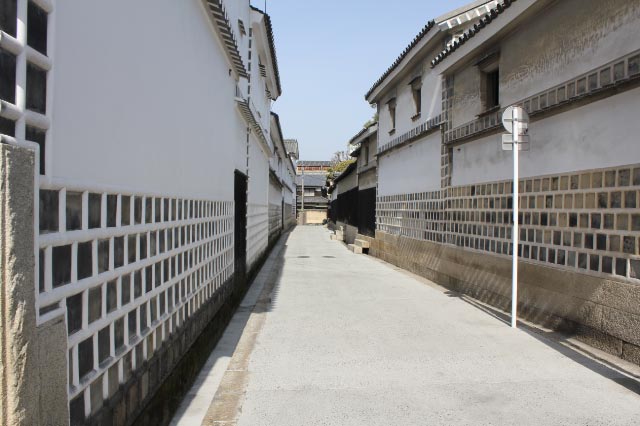 Kurasiki city is about 740km far from Tokyo. This city remains Meiji period ( about 100years ago) landscape.
倉敷の街並みです。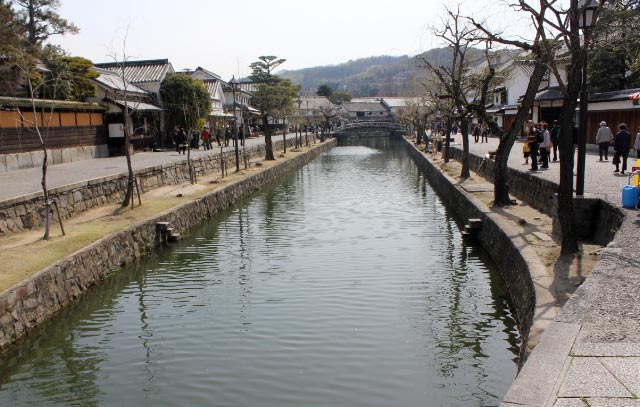 This city is very popular for Japanese people.
Next day, we went to the northen area in Okayama prefecture. (
Kurasiki is located in southern area in Okayama prefecture.)
 翌日は吉備路に行きました。 総社駅で降りてタクシーでこの一帯を見て回りました。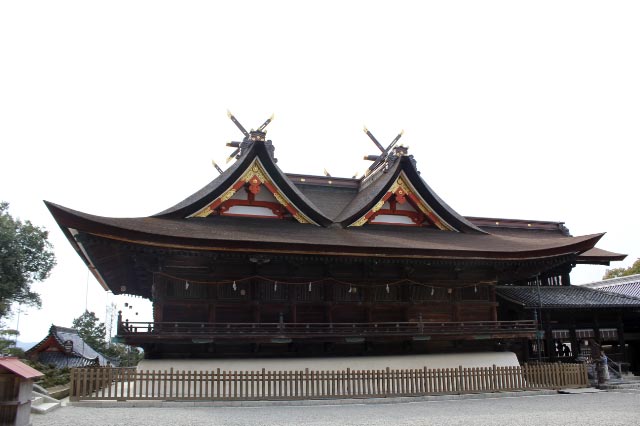 This is Kibitujinja shrine This building is designated as the national treasure.
 吉備津神社です。 この神社は国宝に指定されています。
 The next day, we went to the seaside resort hotel and stayed 2 days. On the way to the resort hotel, we went to see the Okayama castle.
瀬戸内市のリゾートホテルに行く途中に岡山城を見学しました。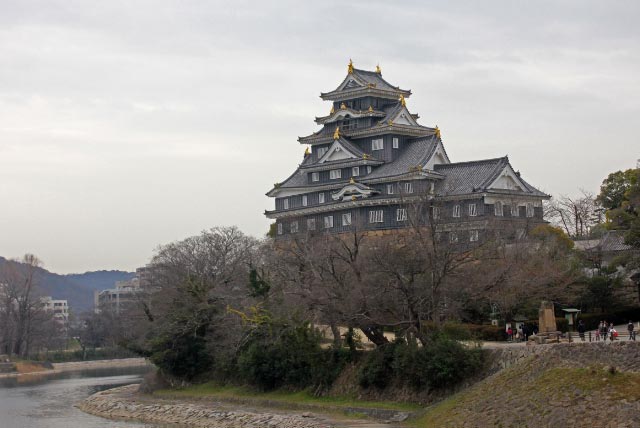 This Okayama castle was originally built in 1597AD. Now reconstructed in 1967AD.
岡山城です。最初は1597年に建てられました。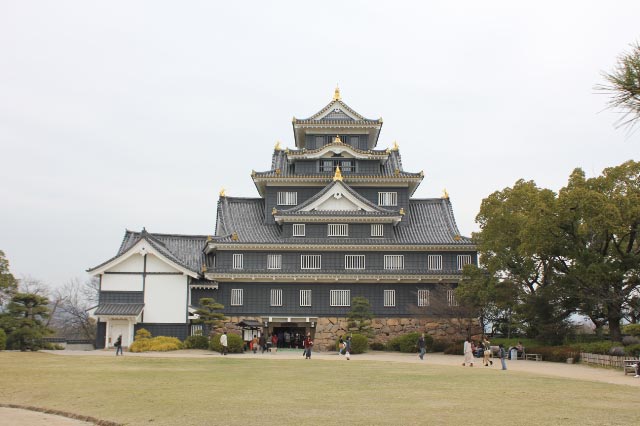 This castle is black color, so another name is Crow castle.
黒い城なので烏城(うじょう)とも呼ばれます。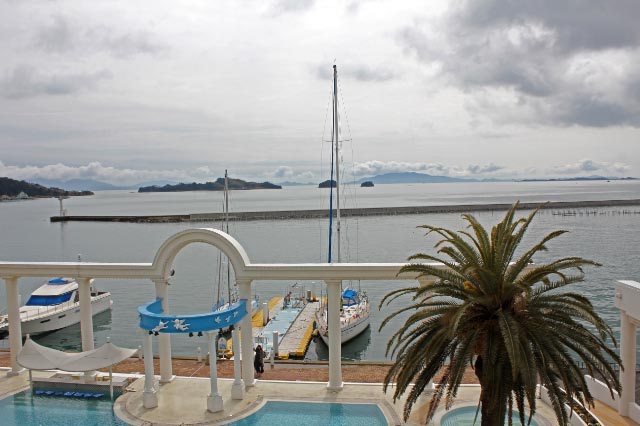 Then we arrived at the resort hotel. The hotel's staffs would say "this sea is The Aegean Sea in Japan".
 瀬戸内市牛窓のリゾートホテルに着きました。 ホテルの人の言うにはここは日本のエーゲ海だそうです。
 Two days after, we went to Osaka. Osaka is the second largest city in Japan. Osaka is550km far from Tokyo.
2日後大阪に行きました。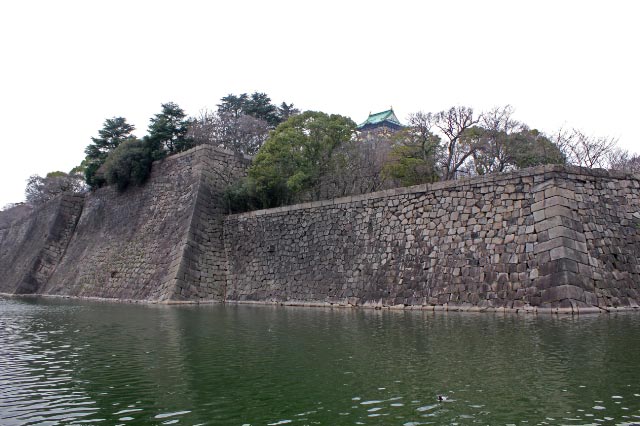 We went to see Osaka castle. You can see very small castle tower at the top of this picture.
大阪城の天守閣が見えます。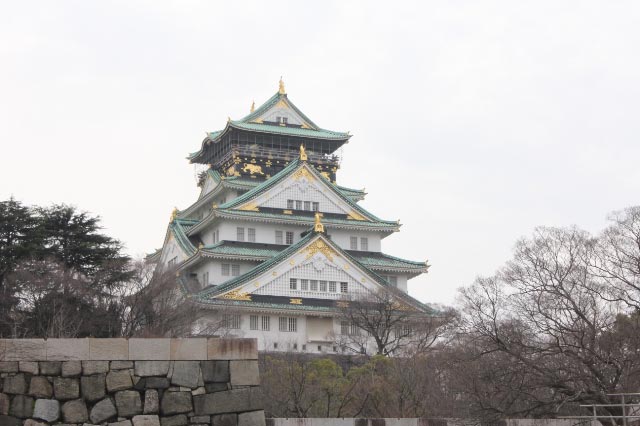 This castle was originally build in 1585AD, reconstructed in 1629AD, and one more reconstructed in 1931AD.
大阪城は最初1585年に造られ徳川時代に再建され、近世にもう一度造られました。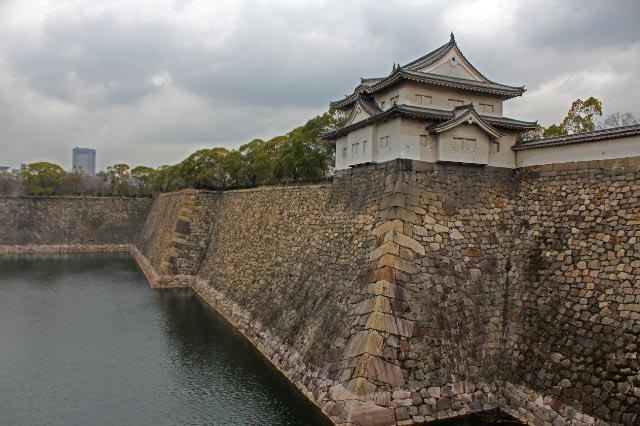 Generally speaking, There were no castle walls to protect the castle. The feudal lords had made the moats to protect their castles.
日本の城には城壁は無く濠で城を防御したのが一般的です。
 Staying in western area, people's life is as samae as before. There is no damage in their daily life.
But from northeastern area to metoropolitan area, The crisis remains even now.
関西地方で人々の日々の暮らしに 災害の影響は感じられません。しかし東北地方から首都圏にかけては危機は依然として続いています。
 We returned home yesterday. We felt relax staying in our house.I felt the temporary refuge is vey differnt from permanent refuge.
一時的な避難と永続的な避難とは全然異なることに気が付きました。