2011.05.06 Friday
One of main purpose is to see Matue Castle for me in this trip.
今回の旅の目的の一つが松江城を見る事でした。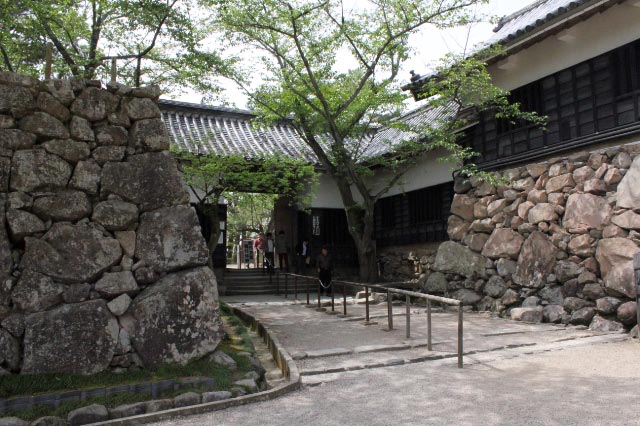 Main gate.
Castles were the symbol of feudalism when modern government started.
So modern govenment issued the castle destruction law in 1873.
明治政府にとって城は封建時代のシンボルでした。1873年に廃城令が出されました。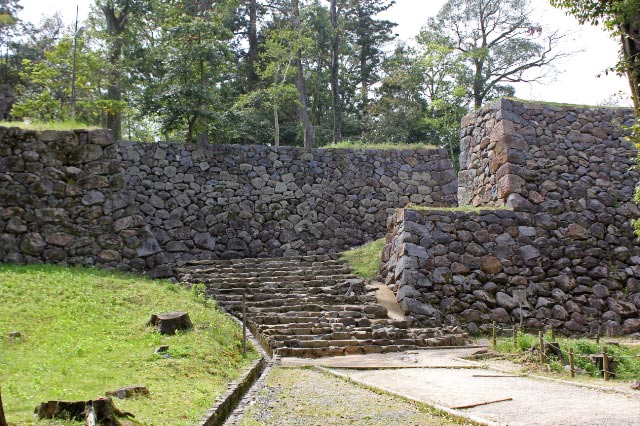 The site of north gate. There was a wooden gate.
So many castle were destroyed at that time.
当時、多くの城が壊されました。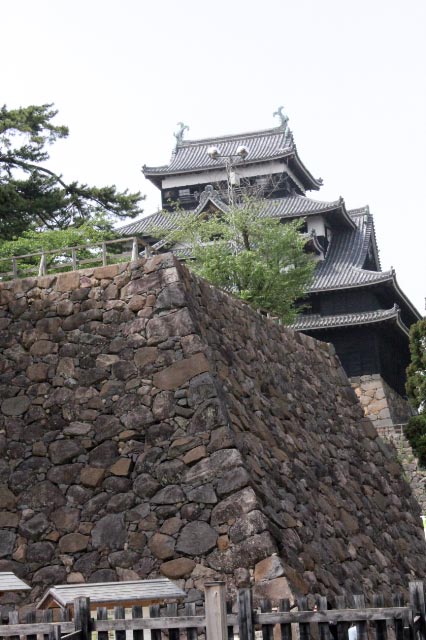 On the ground of these stone walls, there is a castle tower.
Among the main castle, Only one castle main building remains in Kochi and 12 castle towers remains in Japan.
この石垣の上に天守閣が建ってます。 本丸御殿が残っているのは高知城だけ天守閣が残っているのは12の城だけです。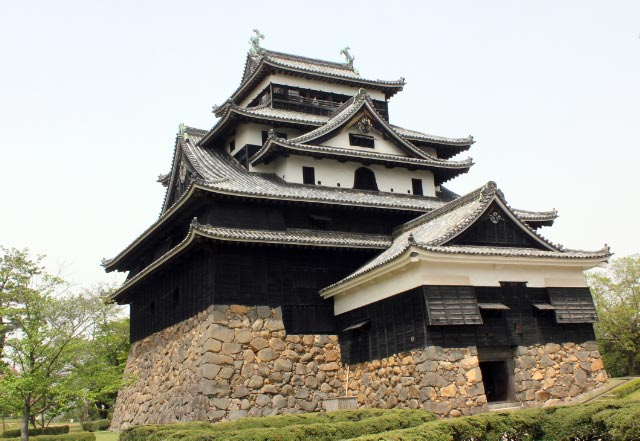 This castle tower was built in 1610AD and remains even now.
A castle tower is the most important building among many buildings in a castle.
この現存する天守閣は1610年に建てられました。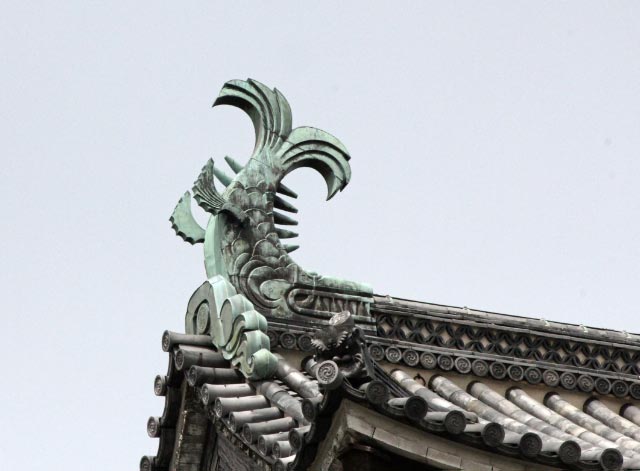 Each side of the roof, there is a Shachihoko.The Shachihoko is a imaginary creature, a face is like a dragon,a body is like a fish. It is belived that Shachihoko would bring a good luck.
屋根の両サイドに鯱鉾がいます。これは幸運をもたらすと考えられていました。
 Japanese people like to see castles very much. This castle tower remains miraculously even now. It was very lucky for us.
日本の人たちはお城を見るのが大好きです。この天守閣が奇跡的に残ったのはとても幸運でした。