2012.01.19 Thursday
Thers are very famous Lucky cat mascots in Japan.
招き猫のお話です。
 The lucky cat mascot. This cat is beckoning you to come here.
Why this cat is lucky cat ? There are many explanations about the lucky cat story.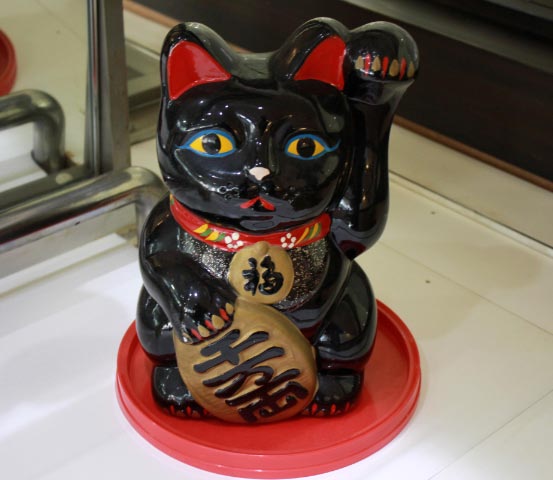 The most famous story is as follows.
Looking at a cat bekoning, people moved to a temple where the cat is located. So they could escape from a disaster.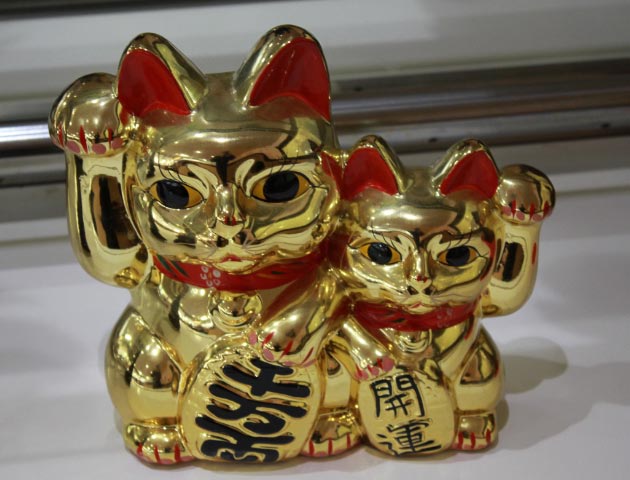 The interest thing is cat's gesture.
At first open a hand then clench a fist means " come on" in Japan.
At first clench a fist then open a hand means " go away" in the West.
Both gestures look like the same for western people.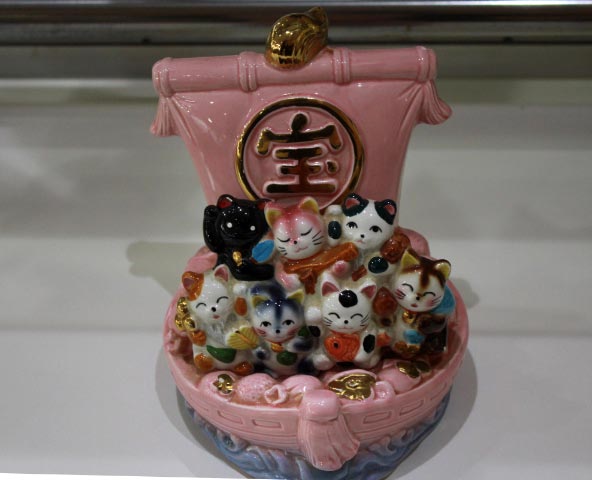 So if you have a Japanese friend, please be careful about the gesture.
One of the famous birthplace is
Imado Jinja Shrine
at Asakusa in Tokyo.
If you come to Japan,you can find many lucky cat mascots at retail shops,Japanese style bars and souvenir shops.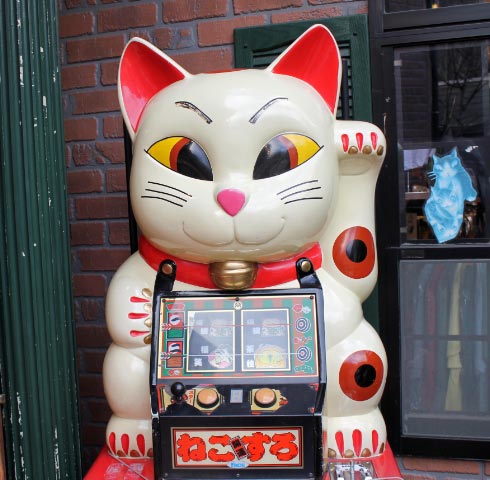 This cat is bekoning you to enter the shop.
Is it funny or interesting?
Sharing with
Macro Friday.