2012.08.10 Friday
This is my fifth trip to Hokkaido in this year. Sapporo is capital in Hokkaido.
Sapporo is located in the same lattitude as Munich and Milwaukee.
We went to the north east area in Hokkaido. I felt autumn was just coming..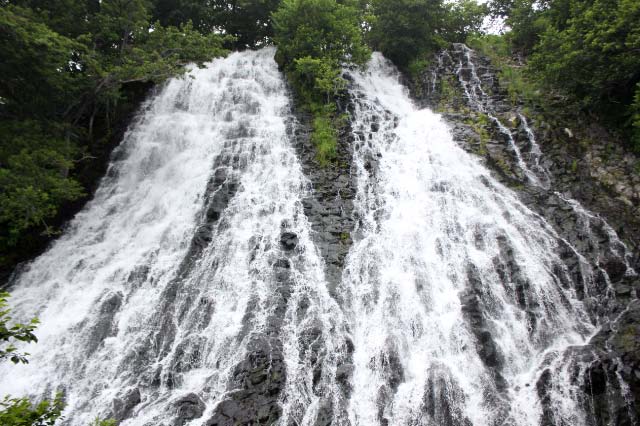 Oshinkoshin Falls.
 オシンコシンの滝です。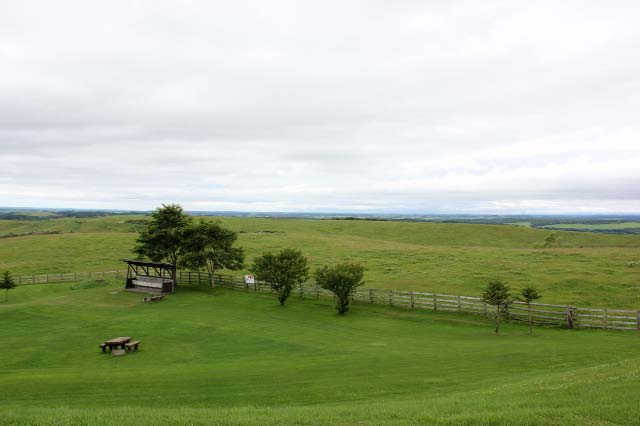 Tawadaira pastures. We could see thr horizon very far away.
多和平牧場です。 地平線が見えました。
 We got on the sightseeing ship to see falls.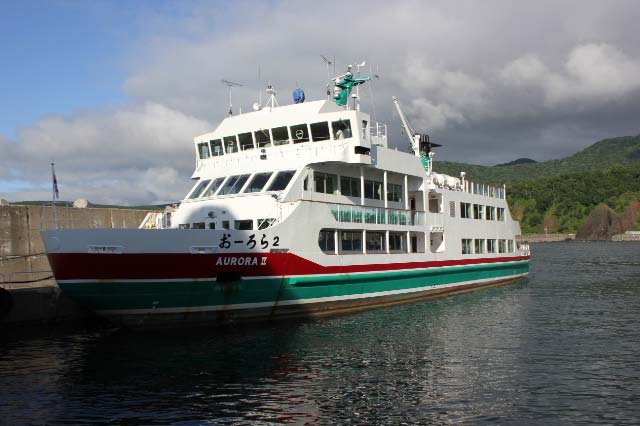 This ship is named Aurora .
おーろら 2 と言う船に乗りました。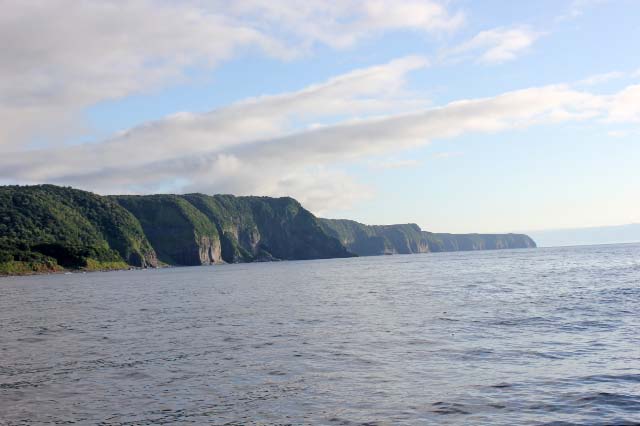 Okhtsk sea.
オホーツク海です。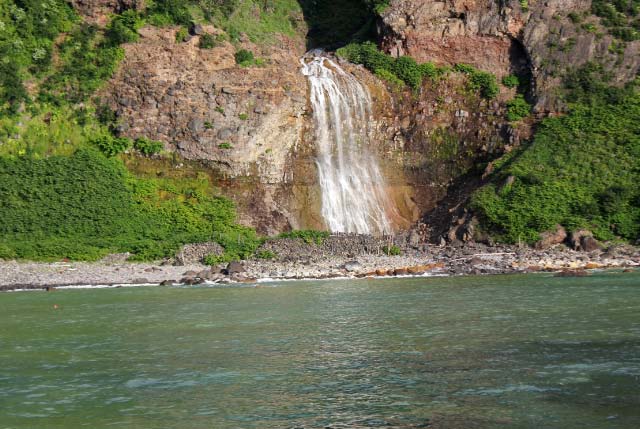 Kamuiwakka Falls flow into the sea directly. The falls contain sulfer. So the color of the sea looks like green.
カムイワッカの滝です。硫黄が含まれているので海がグリーンに見えます。
Next day, we walked around Shiretoko area.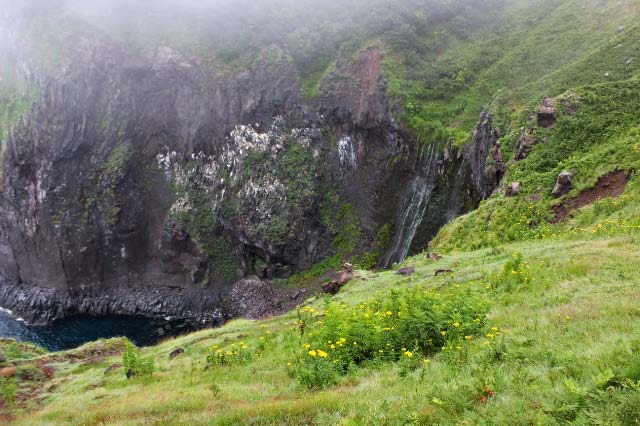 We went to Sorube Falls.
ソルベの滝まで行きました。
 Then we had a plan to go Shiretoko five lakes. But there were a few wild bears in that area, We could go only Shiretoko first lake.
知床五湖を歩く予定でしたが、ヒグマがいるという情報が有り、知床一湖だけしか行けませんでした。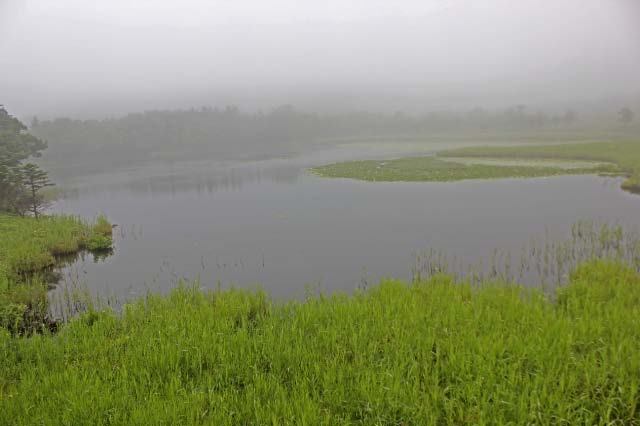 Shiretoko first lake. We colud go to this lake, because there is elevated wooden road to this lake.
知床一湖までは高架木道が有るので安全に行けます。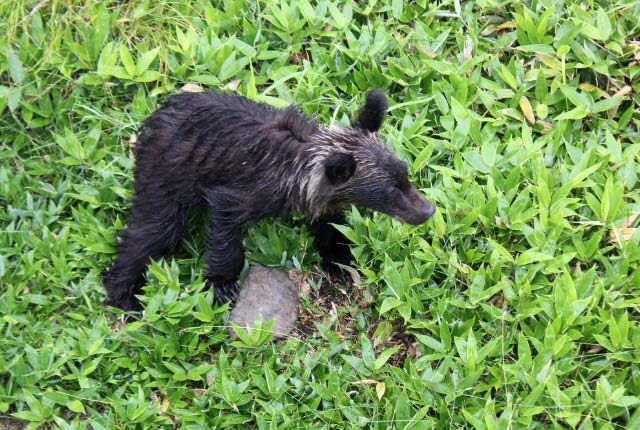 We could see a wild bear cub by the elevated wooden road.
高架木道から、すぐ近くに子供のヒグマを見る事が出来ました。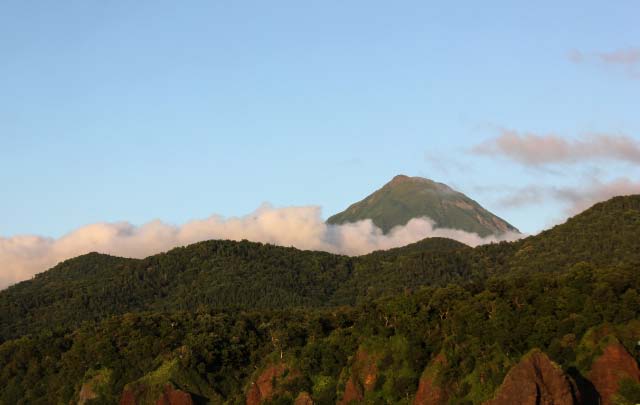 Mt. Rausudake. The highest mountain at Shiretoko, it is 1660 meters above sea level.
羅臼岳です。 知床最高峰で標高1660メートルです。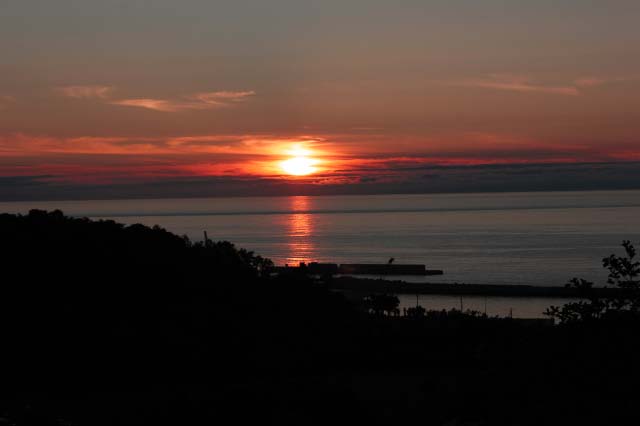 We could see the sunset from the garden of the hotel where we stayed.
ホテルの庭から日の入りを見る事が出来ました。
 We could see several kind of flowers as usual.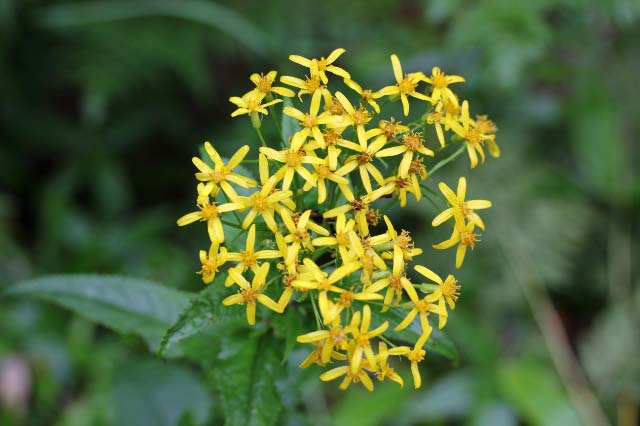 Kion.
キオン、キク科です。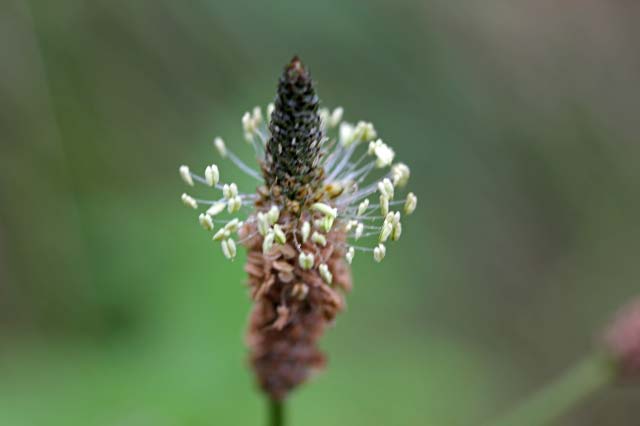 Ribwort Plantain.
ヘラオオバコ、オオバコ科です。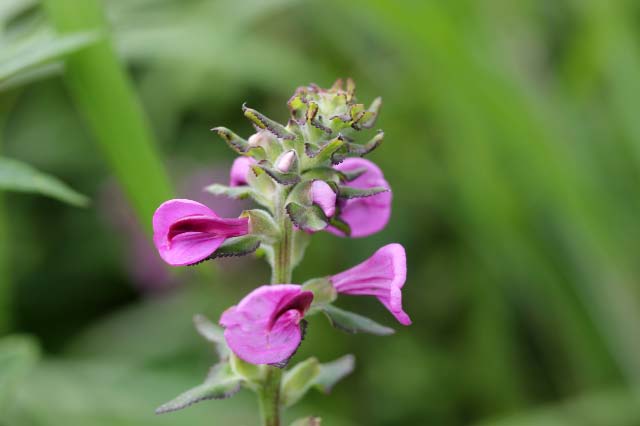 Shiogama-Giku.
シオガマギク、ゴマノハグサ科です。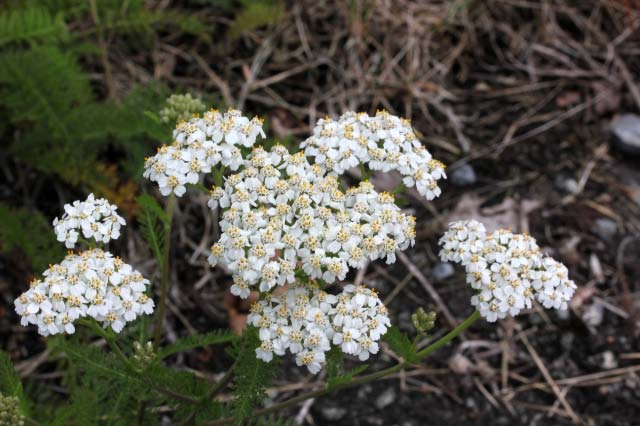 Chinese yarrow.
 ノコギリソウ、キク科です。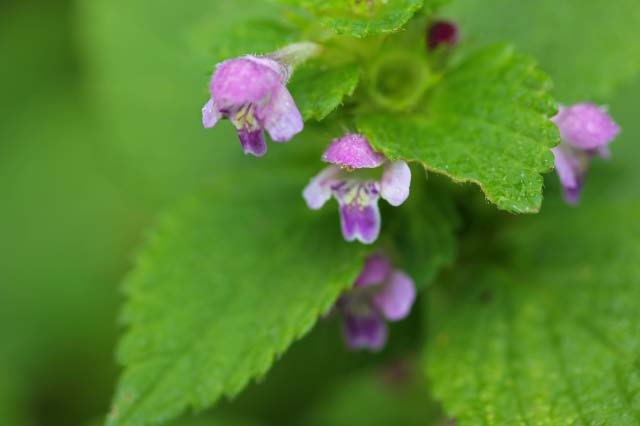 Purple Deadnettle.
ヒメオドリコソウ、シソ科です。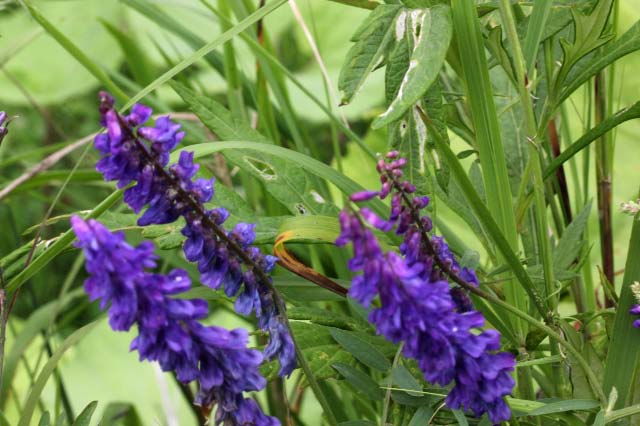 Kusafuji.
クサフジ、マメ科です。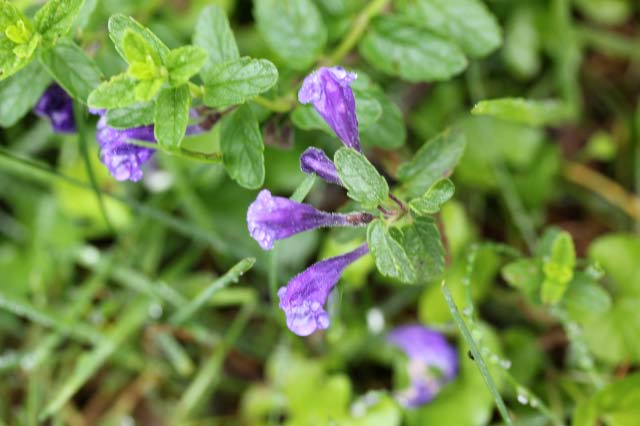 Namiki-Sou.
ナミキソウ、シソ科です。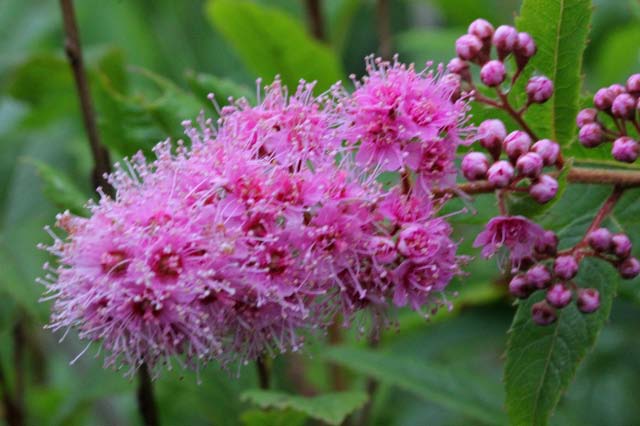 Hozaki-Shimotuke.
ホザキシモツケ、バラ科です。
  Sharing with
Flower Art Friday
.
Weekend Flowers
Photo Art Friday.
Sky Watch Friday
.
Your Sunday Best
Weekly Top Shot
.