2012.08.23 Thursday
We went to Mt. Hagurosan. This is a very small mountain.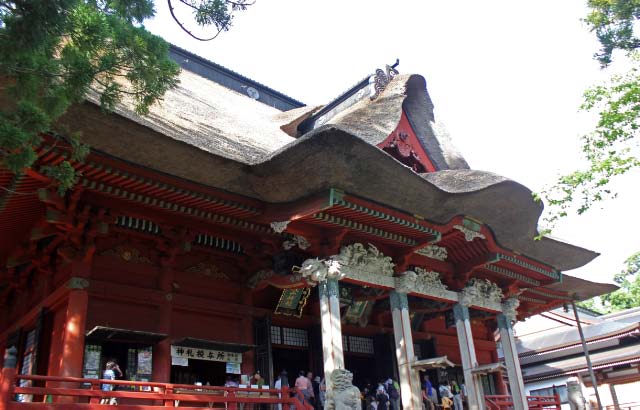 There ia a shrine building whuch is roofing with thach. We can worship three shrine gods all at once which are Mt.Gassan's shirine,Mt.Yudonsan's and this mountain's.
三神合祭殿です。 月山、湯殿山、羽黒山の三つの神社をここでは、まとめてお祈りすることが出来ます。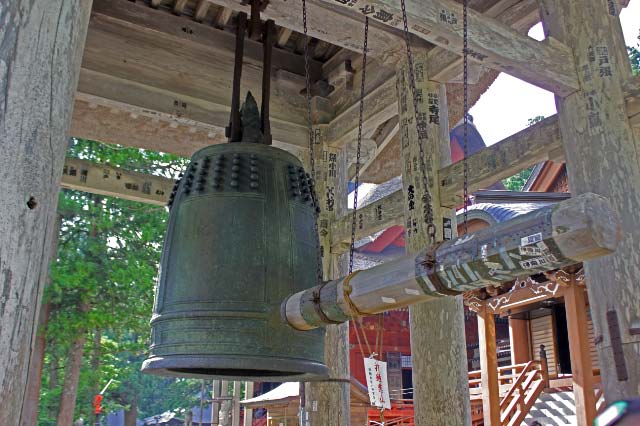 There is a bell Tower just near the shrine.
合祭殿の近くにある、鐘つき堂です。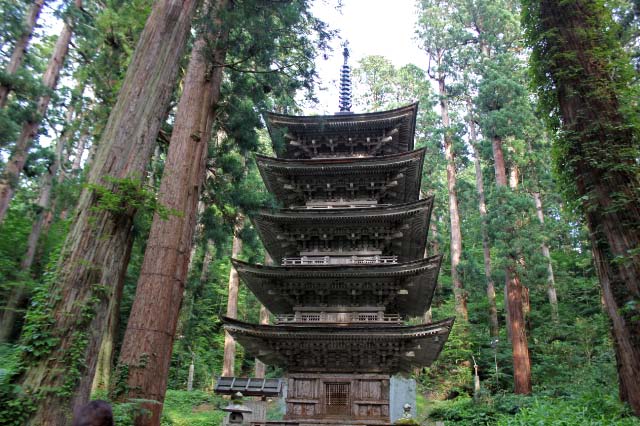 A five storied pagoda. This pagoda and the bell tower were used as Buddism buildings.
Shrine buildings and temple buildings were coexisted in ancient times.
国宝の五重塔です。昔は、神社とお寺が共存していました。
 Then we went to Mt.Yudonosan.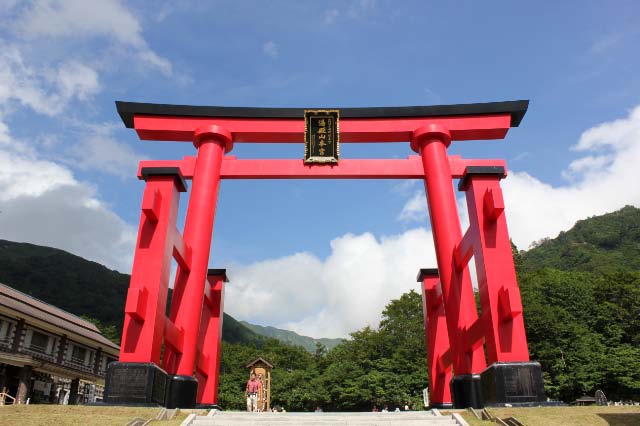 There is a big Torii(the gate of shrine) halfway up the mountain.
湯殿山の中腹にある、大きな鳥居です。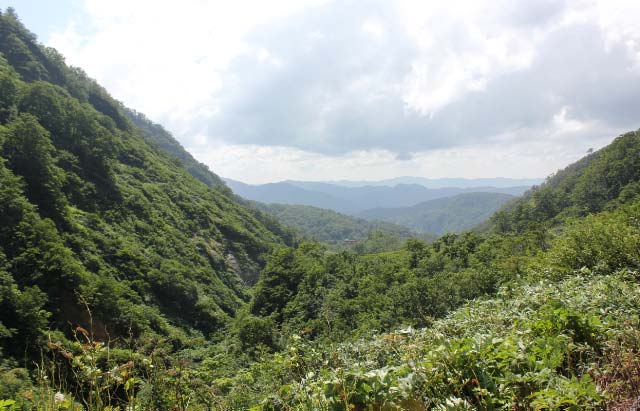 The scenery from the halfway in Mt.Yudonosan.
 湯殿山の中腹からの眺めです。
 It takes about 10 minutes by dedicated bus to go to the shrine. It is prohibited to take pictures in Mt.Yudonsan shrine.
So I have no photos in the area.
湯殿山神社は撮影禁止なので、写真は有りません。 御神体と呼ばれる大きな岩に温泉が流れている所を裸足で歩きました。
 月山、羽黒山、湯殿山を出羽三山と呼びます。
 Then we went to Mt.Tyoukaisan.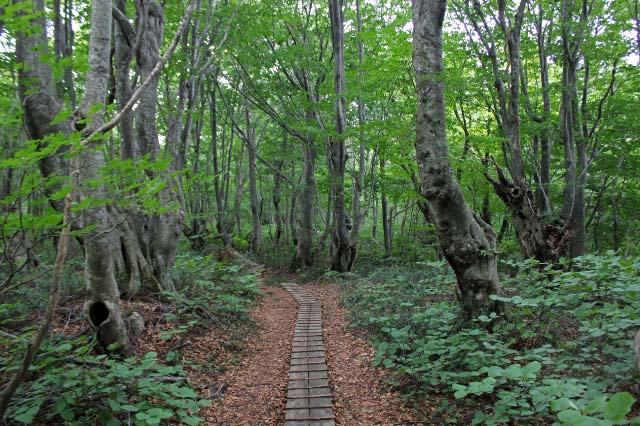 Shishigahana marsh in Mt.Tyoukaisan. There are many Japanesebeech trees.
獅子ヵ鼻湿原のブナ林です。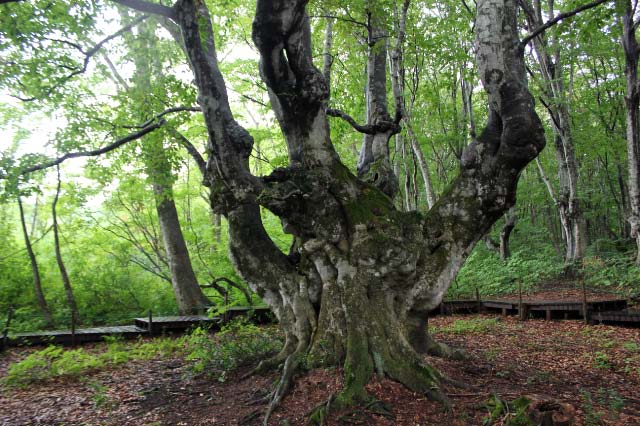 The biggest drformed Japanese beech tree in this area. This area would be covered with deep snow. Many people would cut these trees to make a lot of charcoal in winter.
So many deformed trees were remained there.
あがりこ大王と呼ばれる奇形ブナの木です。 冬場に炭を作ったのでこの様な形のブナが多く残りました。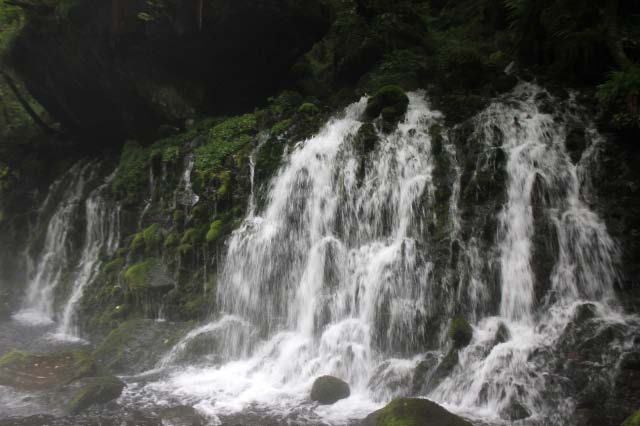 Moto-taki Falls. The Falls were made by underground water.
元滝、伏流水です。
 Generally speaking, it is highly possible that there would be a shrine in mountain named Mt.~~~san. there would be no shrine named Mt.~~~-Dake.
一般的に言って〜〜〜山という所に葉神社が有り、〜〜〜岳という山には神社が有りません。
 Sharing with
Wednesday Whites.
Skywatch Friday
.