2011.04.27 Wednesday
Going through the long tunnel under the mountains , we arrived at a heavy snow area by bus in one and half or two hours from Tokyo.
関越トンネルを過ぎて東京から1,2時間で新潟県の豪雪地帯に入りました。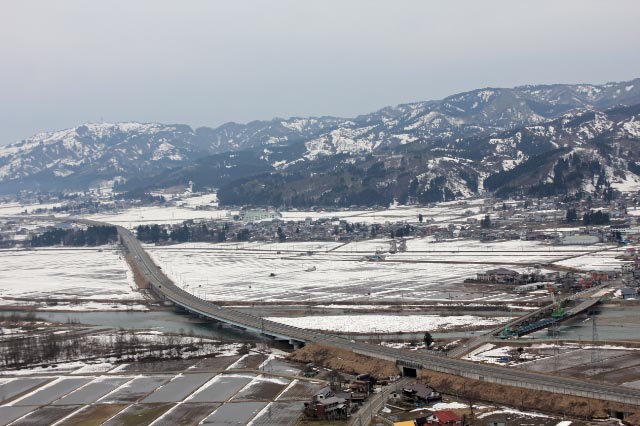 This area is located in Japan Sea side and would be covered with about 3 meter high snow in midwinter.
真冬には 3メートル位の雪に覆われます。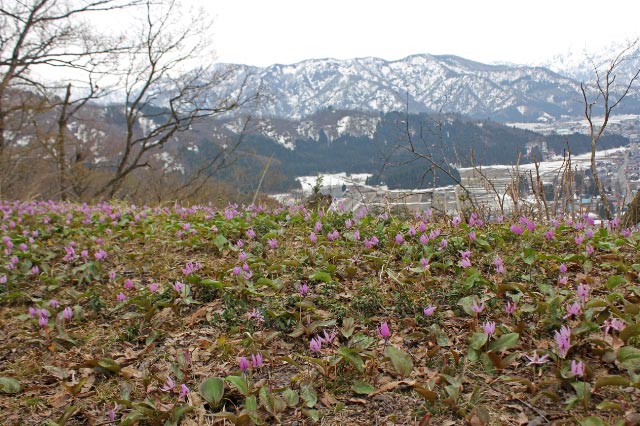 There are Dog Tooth Violets in colonies in a lower mountain now.
低い山にはカタクリが咲き乱れます。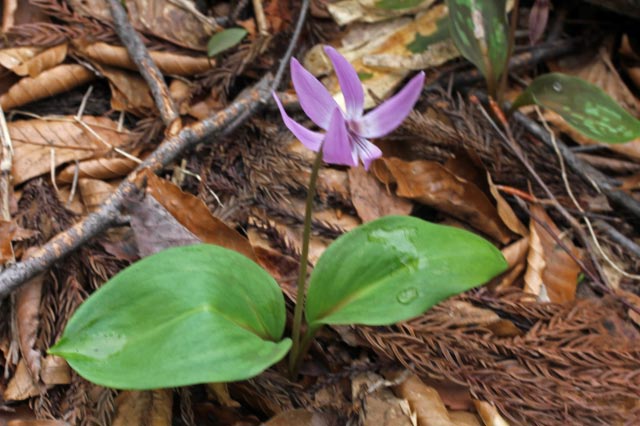 This is a Dog tooth violet.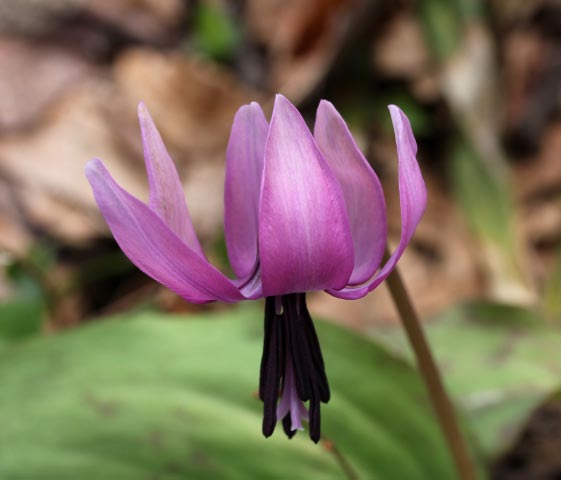 By macro lense.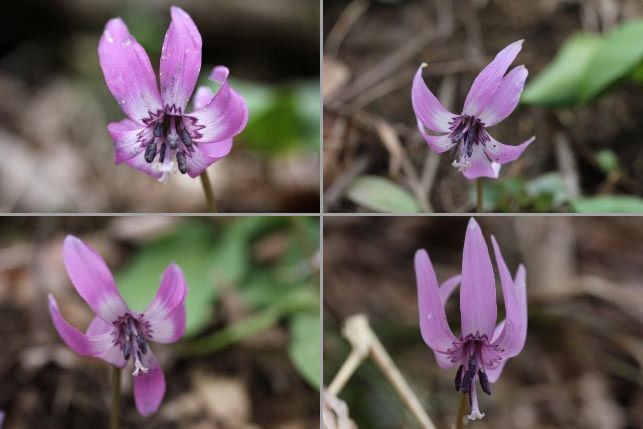 Each flower has a different "Flower Emblem" in the center of it. It is as same as the fingerprint of a human being.
それぞれの花は独自の模様を花の中心に持っています。
 We also found the same kind of flowers when we went to TUBOYAMA mountain.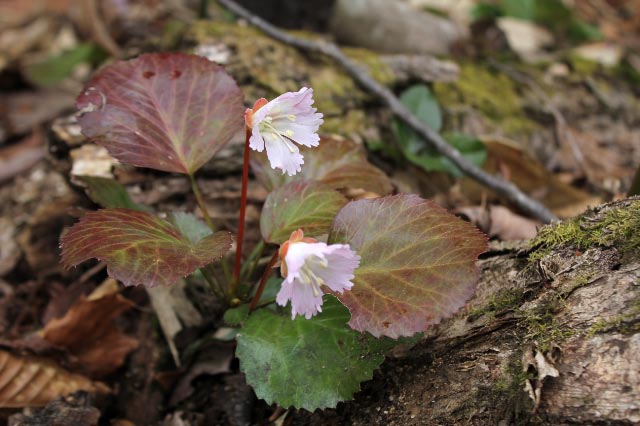 This flower's name is Shortia uniflora.
We say this flower " Round fan in a craggy place" by Japanese. Because each leaf looks like a round fan.
イワウチワ(イワウメ科)です。 前回、坪山に行った時も見つけました。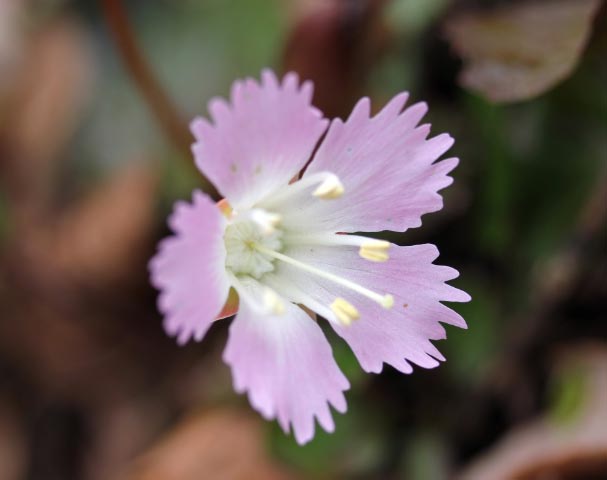 This time, the flower color is clear pink.
ピンクが前回より鮮明でした。
 Spring came here about 10 days ago. But it will come in highland areas from the begining of May .