2011.10.25 Tuesday
Looking for autumn leaves, we walked on the foot of Kiso-Ontake mountain, located Nagano prefecture.
紅葉を求めて木曽御嶽山の麓を歩きました。ここは油木美林と言います。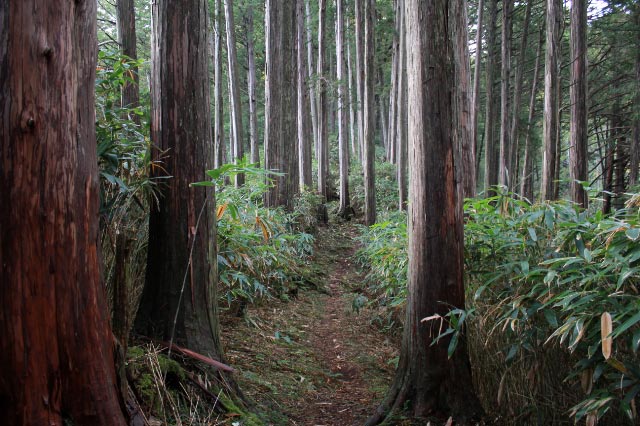 Walking through Japanese cypress forest, we arrived one fall and the another fall.
ヒノキの森を歩いて行くと、2つの滝に出会いました。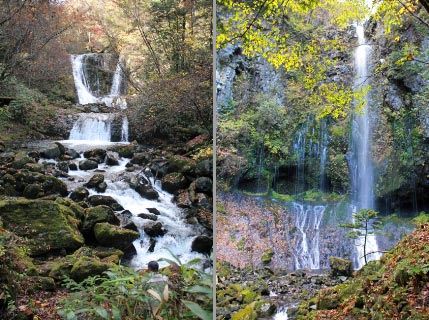 Komorebi Fall in the left side Hueki fall in the right side.
左が、こもれびの滝、右が不易の滝です。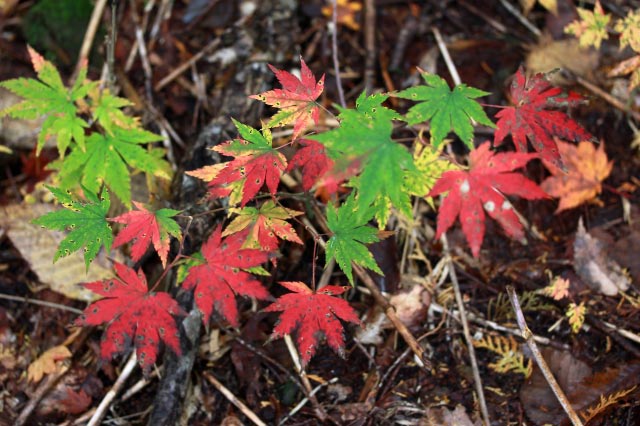 There was Mountain Maple tree on the roadside.
道端にヤマモミジ、カエデ科が小さな葉を紅葉させていました。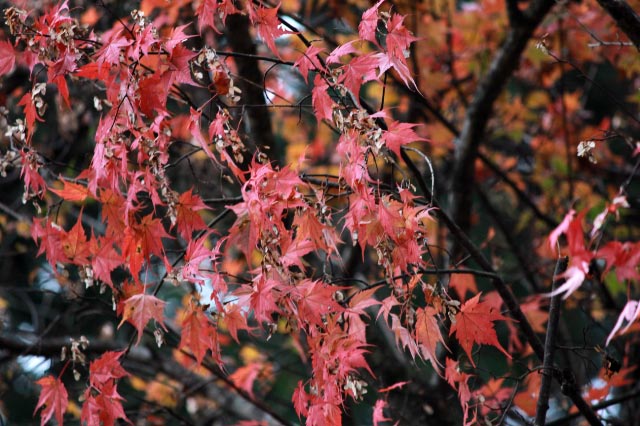 Acer micranthum.
コミネカエデです。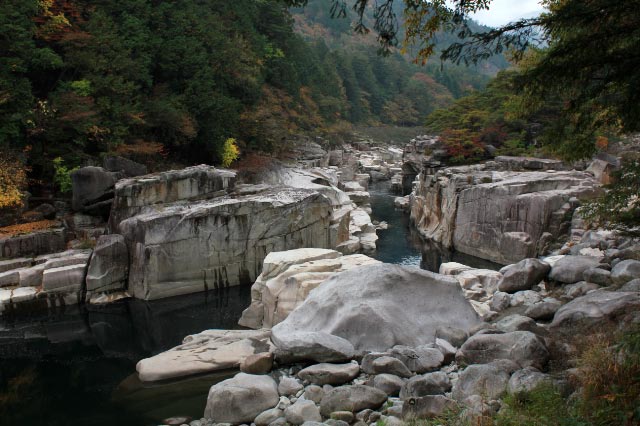 Next day,we went to see very beautiful place,called Nezame no Toko in Kiso river.
翌日、寝覚の床という。有名な場所を見に行きました。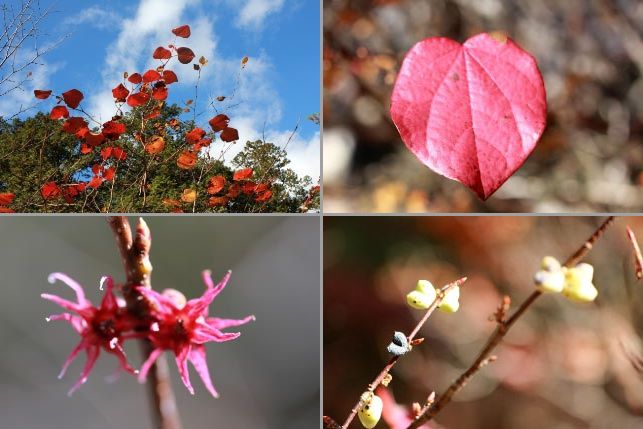 And then ,we went to another forest to see autumn leaves again. This tree is named Disanthus cercidifolius. There are flowers and seeds in this tree.
それから赤沢自然休養林という森に蓋浴び紅葉を見に行きました。 これは、マウバノキ、マンサク科です。花も実も付いています。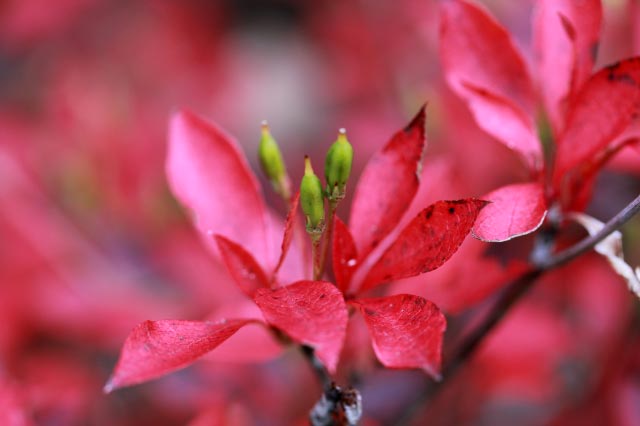 Enkianthus.
ドウダンツツジ、ツツジ科です。
We enjoyed the two day trip very much.
1泊2日の旅をとても楽しみました。
 Linked Lisa Gordon's
The Creative Exchange
.